FOR PROFESSIONAL ESCALATOR & TRAVELATOR CLEANING
Fast and Efficient renovation and cleaning of your escalators and travelators, without abrasion or excess water
ONE MACHINE FOR A MULTITUDE OF CONFIGURATIONS
ONE MACHINE FOR A MULTITUDE OF CONFIGURATIONS
ESCALATORS
Walking width: 600mm 800mm 1000mm
Altitude difference: 6 to 15 M
Inclination: 27.5 to 35 °
Length: 6 to 15 M
Speed: 0.6 m / s 2 km / h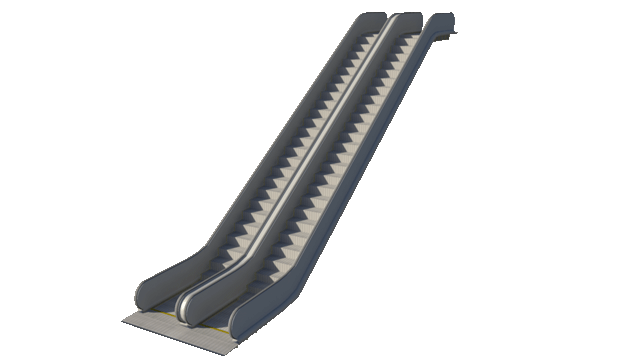 MOVING SIDEWALKS
Width of walk: 800mm 1400mm
Altitude difference: 6 to 15 M
0 to 10 ° inclination
Length: from 10 to 150 M
Speed: 1 m / s 3.6 km / h *
* The fast sidewalk (11km / h) of Montparnasse station from to 2002 to 2009 was cleaned with a rotowash -escawash
4 MAJOR MANUFACTURERS: OTIS, THYSSENKRUPP, KONE, SCHINDLER
Each with their peculiarities, but always a perfect clean thanks to the versatility escawash.
​
Precision and quality of Austrian engineering for demanding professional uses.

Impressive performance: incredible power, reduced work time, lightness and ease of use for operators.

Protection of equipment: little water and chemicals, immediate recovery without aspiration, without splash or excess flow of water.
MANY CLEANING COMPANIES USE FOR CLEANING
But also manufacturers and installers are equipped with Rotowash - escawash.
Making the cleaning of the escalator simple, fast and efficient escawash is profitable on all sites.
Shopping centers

Hypermarkets

Merchant galleries

Shops

Headquarters

Theaters

Exhibition Center

Congress Centers
POWER AND SIMPLICITY FOR THE MOST DIFFICULT DUTIES
Operational Method
​
1) Always used counter-clockwise
up or down to recover water and dirt.
Escalator always moving towards you.
​
​
2) Position the Rotowash on the landing
plate as shown.
Operational Method
​
3) Start the machine, spray water and move
the Rotowash forward onto the moving step,
5cm in front of comb.
​
4) Leave the escalate running, continue to
spray cleaning solution water, while
keeping the Rotowash / Bushes parallel to
the step.
Rotowash will do the rest.
Operational Method
​
5) Keep the Rotowash parallel (straight) at
all times to the step.
​
6) When the width you are cleaning is complete, walk backwards onto the landing board to exit the escalator.
Operational Method
​
7) Repeat the process, to clean the other side of the escalator step. Only move the rotowash
onto to the moving step in a straight line (parallel) at all times. If Escalator is heavy soiled, add
a chemical to the cleaning solution tank. Consult with your local professional chemical supplier
for the correct chemical and dilution ratio to apply.
MODELS - R30B ESC, R45B ESC , R60B ESC
EFFICIENCY, ERGONOMICS, SAFETY
Twin profiled cylindrical brushs 110 mm for deep work
Controlled flow spraying for minimum wetting, Multiple spraying diameters, adjustable and retractable
Semi-automatic start-up with safety lock
Sealing of the recovery system with removable stainless steel blade on hard wearing PVC drum, resistant to chemical products
Tool-less installation of the side kit for clean accessible edges, the entire mechanically cleaned step for uniform cleaning
Adjustable brush pressure, and automatic lift on wheels in transport and storage position
Remove brushes without tools in seconds, Accessibility for cleaning